Think about it, a player leads with his head and the flag is thrown.  "2 minutes for Helmet to helmet contact".  The defense is now down 10 players.   No yards were given, the down does get played over... and there's still a possibility of a fine from the NFL.
While reading Seiferts' NFC North Stock Watch, this idea popped out....
2. Player outrage: Players from around the division have already spoken out at the NFL's decision to re-emphasize its rules regarding helmet-to-helmet hits. Bears safety Chris Harris wondered if offensive players who initiate such hits would also be disciplined. Speaking to Vaughn McClure of the Chicago Tribune, Bears middle linebacker Brian Urlacher suggested the league change its name to the NFFL -- the National Flag Football League. The Vikings' Lewis suggested a hockey-like penalty box, rather than suspensions, for such hits. This game is violent and sometimes barbaric, and is marketed as such. More than anything, players are lashing out at the hypocrisy of selling the physical nature of the game but punishing players when that violence results in injuries.


What a logical thought, no?  Hockey is arguably just as physically dangerous as Football... so why not calm worries with similar penalties and rules?   Granted its not part of hockey to tackle...lol... but players are still flying around at greater speeds hitting each other.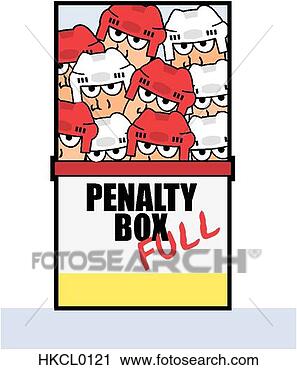 So I'll leave it up for discussion to POD... 
What do you suggest?
Should there be an adjustment to how the penalties are handled?
OR maybe the NFL should keep it the way it is and just fine and suspend the crap out of every player that hits hard.