What do you guys think about Tony Washington from Abielne Christian?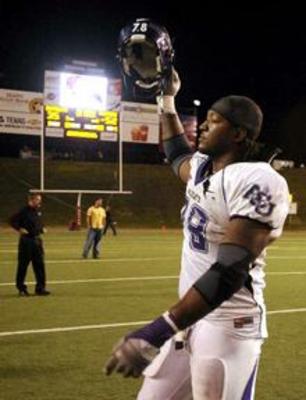 I like the guy as high as the 3rd round. I think he has huge upside and has all the physical skills to be a franchise LT. If we should take Suh in the 1st and a DB in the 2nd I would love to see us pickup Washington in the 3rd. The only real knock I could find on the guy was his level of competition since he played D2. However I think tackle is one of those positions that if you have the physical skills and far amount of intellect you can succeed very quickly in the NFL. There is also a report about him making "sexy time" with a family member but it was a long time ago and I don't think it will have any bearing on how he performs on the field. Not sure what kind of impact that incident would have on his relationship with teammates and locker-room atmosphere but if his college teammates could get over it I think grown men getting paid to do their job could too.
Few links to help out.