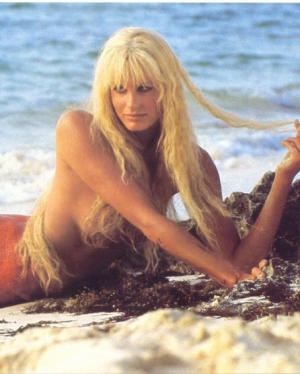 (sorry if you don't get the title)
Free Agents or trade Ops the Lions should be considering.....
Running Backs:
Steven Jackson. Yes Steven Jackson is a free agent. Durable and can catch out of the backfield. This guy is turning 30 in July... which tells us all that his days are numbered in the NFL. However, St Louis has been treating him right the past couple years (only 16 carries/game) and always seems to have a nice complement back for him to work with.
At the right price, Steven Jackson could definitely be the durable starting RB Detroit has been looking for... even if it is for only 2 more years.
Reggie Bush. I'm a fan of this option... Reggie will be a young 28 at the start of next season. I say young because he really has been lightly used throughout his entire career. In Miami, Reggie showed the league just what he can accomplish as a #1 back (in a 2 back rotation). Kick return skills, punt return skills.... and receiving skills... it's all there with a veteran who wants to win a ring.
Reggie has atleast 3 solid years left, is proven, and could also be the "BEST" option for Detroit.
WR/KR/PR Trade option.....
Percy Harvin... Talk about a splash... what could this kid do for the Detroit offense and special teams? Headaches? maybe for the opposing team! Seriously... definitely worth a phone call to Minnesota... Maybe a swap of 1st round picks?
He's worth a discussion.
Cornerbacks....
Dominique RC... This kid is in a slight depression in his career. Traded hot from Arizona... now a cold free agent out of Philly. Is he a #1? I say yes... but don't tell him that! a decent 2 year deal could be good for Detroit and DRC.
Brent Grimes... Underdog. I'm a big fan of Grimes. This guy is looking for a team where he can be a #1CB... not sure if he's capable... would definitely not pay him as one... but I think he could be as good as Chris Houston.
DE...
(In no particular order)
Israel Idonije? He'll turn 33 half way through the season, but what better way to get back at Chicago for firing your favorite coach by joining a division rival! Definitely a short term solution... but interesting to talk about.
William Hayes... 28 years old. Couldn't beat out Chris long or Robert Quinn... but in Detroit, he could start! Would being in Fisher's Defense make him a good fit for Detroit?
Junior Galette.. only 25. He's a restricted FA, so there may be a tender involved.. but this kid can pass rush and wasn't used enough in New Orleans. If he's looking to get used, Detroit might just be the place.
A couple comments on Detroit's DE woes... With the meat at DT, Detroit should be a very tempting destination for any decent veteran looking to end their career on a good note.... and looking at the FA list... there are a LOT of those out there to choose from.
Safety
Dashon Goldson... Talk about a splash... this would make top headlines. Goldson (IMHO) is a better option than Byrd. This guy is in the prime of his career and ready to lead a defense to greatness.
Kenny Phillips... 26... this guy is coming off a knee injury, but is a part of a solid program and has been coached properly. Detroit should welcome this type of player that has a solid 'upbringing'.
Center
Fernando Velasco, C, Titans. Age: 28 ... A 'newer' center that has proven his worth in Tennessee. I don't believe it would take a lot to get this guy in. ... Definitely an upgrade over Railola.
So there you have it... Some "Splash" ideas for Detroit. Chew on it... spit it out... add some more names below.
I'll leave you all with a Sumo Wrestler on a skateboard...