Quick note: We've been delayed by snow, a lame conference at work, and getting ill... but we're back to finally finish off this thing!
The Curl Series - A chain mover pass play package designed to pick up 8 to 12 yards and take advantage of the vertical threat from Detroit's outside wide receivers, especially Calvin and Tate. (Part 1) (Part 2) (Part 3)
The Quick Post/Angle Iso Series - An underneath set of pass plays designed to attack the middle of the field by winning one on one mismatches with Ebron, Riddick, and Abdullah. (Part 1) (Part 2)
The Power Game - The traditional core run package of Iso, Power, Counter, and Trap. This maximizes the value of athletic guard play and the fact we now have a superior blocking fullback, and minimizes negative yardage runs through aggressive gap blocking. Best against any two high defense that is strong versus the Curl or Quick Post/Angle Iso series. (Part 1) (Part 2) (Part 3)
The PA Z Cross Series - A play action pass package built off the power run game that punishes zone coverages designed to take away the Curl Series or the Quick Post/Angle Iso series. (Part 1) (Part 2) (Part 3)
The Slant/Stick Series - A quick hitting three step drop package designed to get all wide receivers (both slot and outside) the ball quickly for YAC opportunities, specifically Tate, Moore, and Jones.
Why throw the slant?
During the struggles of the early 2015 season, the use of shorter throws to get the ball to Calvin Johnson was met with derision by analysts (and some fans), who argued it was the "wrong" way to "use" Calvin. For example, here's Mike Florio:
But Calvin Johnson isn't Megatron anymore. He no longer runs away from coverage, no longer sprints to the ball and makes the big catch. Calvin Johnson has become a possession receiver, generating stats via underneath routes or breaking off attempts to run deep and coming back for a shorter throw.
The notion that it is somehow a bad idea to exploit a clear mismatch for free yards and low effort first downs to keep the offense on the field is baffling. This is an especially wrongheaded view when you consider how hard a time Lombardi was having sustaining drives. If you can take an easy 6 to 12 yard completion and stay on schedule to move the sticks and give your defense some rest, why would you not take that?
Early in the season before Lombardi was dismissed as OC, I wrote up a fanpost arguing we should be throwing more slant and quick post routes situationally. In it, I referenced the Read Slant, in which the quarterback and his receiver read single loose man coverage and break off the original route to a quick hitting slant for free yards. Florio seems like he doesn't think this is worth doing, but I heartily disagree.
2014 Buffalo, 3Q (14:21). 1st and 10 at the Detroit 45.
On first down, Detroit shows a power run formation with twins right and the run strength to the left via two TE off 71 LT Riley Reiff. 38 HB George Winn is the lone back. Buffalo's defense is playing the run aggressively with 8 men committed up front and a zero man look: there is a 7 man box plus 24 CB Stephon Gilmore is still playing his boundary side without any WR split wide in front of him - so he has man coverage on Ebron and edge run support assignments. On Detroit's right, Calvin Johnson is clearly one on one against 21 CB Leodis McKelvin while reserve 27 CB Duke Williams is playing over 12 WR Jeremy Ross. In centerfield, 23 S Aaron Williams is dead center over the ball to play 87 TE Brandon Pettigrew and run support.
Prior to the snap, Detroit sends Ross in motion across the formation to line up next to Ebron, making the line incredibly unbalanced with power to the left: 5 man OL plus three guys in-line on the left. Buffalo responds by rocking their defensive backs: 27 CB Duke Williams rotates up to centerfield and 23 S Aaron Williams drops down into the box to cover the new gap Ross inserted by motioning over:
Watch Stafford's head as Ross comes across the formation. He's looking for the Buffalo defense's adjustments - and can't believe he is getting single coverage loose man against Calvin with no inside help whatsoever.
Without even checking to a new play at the line, Stafford makes an executive decision here to throw shmoking hot to Calvin off the snap. Here's what the final pre-snap alignment looks like.
McKelvin has NO chance to break up the pass here. None.
To his credit, McKelvin makes a great play and breaks on it immediately to limit the gain to 7 yards. Any worse of a reaction from him and Calvin probably breaks that for a very long gain. A lot of people believe that Stafford's arm strength is valuable because he can chuck it down the field a la Jeff George, but a more important reason you need "NFL velocity" on the ball is because it ensures the ball arrives before the defender's break to the route: "The ball explodes out of Stafford's hand, allowing him to fit throws into windows that other quarterbacks don't even see."
Now how do we know this was an unplanned throw? Just look at everything going on inside the box. The left side of the offensive line is drive blocking and pushing downfield while the right side pins and turns. Both 51 C Dominic Raiola and 85 TE Eric Ebron release immediately downfield to hit second level defenders like a run play. This is designed to hit off left tackle, judging by where the "hole" opened up - check out how 67 LG Rob Sims engages and then turns his man away from that side. Winn takes his first step and pulls up with a "wtf?" look, like he was expecting the ball.
Since the line is playing it like a run, Stafford has to be decisive and deliver the pass as fast as he can to prevent ineligible man downfield penalties. This is a heads up play by Stafford to pick up stupidly easy yards. As long as the receiver there is some kind of legitimate deep threat who forces his off man coverage to honor the possibility of a deep route, it doesn't have to be Calvin Johnson in that spot.
But it certainly helps if it is Calvin.
Not convinced?
Okay, let's see Stafford do this without Tate or Calvin on the field.
2014 Buffalo, 3Q (13:12). 1st and 10 at the Buffalo 32.
Nearing good field goal range, Detroit lines up the same way as before in a power run formation with double TE left and both WR split right. Calvin is on the sideline with an injury, so taking his spot wide right is 10 WR Corey Fuller. 9 QB Matthew Stafford once again sees Buffalo trying to play backed off with no support on the right side. This time, the Bills have a funky under front with a fronstide blitzer (27 CB Duke Williams) creeping up to the line. Stafford recognizes he can get the same isolation versus the loose man again, and waves Ross over to the other side to drag Gilmore away:
Second verse, same as the first: Stafford takes the snap and immediately turns to rifle the ball to Fuller for nine yards. This is just too easy:
Again, look at the way the offensive line and Winn act; it's a called run play. This is all Stafford, ad libbing at the line to take advantage of what the defense is doing.
Does it only work against the Bills?
It also works against teams not named Buffalo.
2014 Tampa Bay, 4Q (7:15). 2nd and 10 from the Tampa Bay 35.
Here we have the same kind of alert slant throw to Calvin for 13 yards, this time out of a called Power O to the left. You can see 75 RG Larry Warford pull and both Ebron and Ross scramble to the second level to lay crack blocks.
Can we only do this out of a run play?
Loading up the box and getting isolation by sucking all the defenders into run support is one way to do it. Another way to do this is from a pass formation that drags the coverage over to the side opposite of the slant opportunity. Here's a standard Y-Stick play the Lions ran against the Bills in the first quarter that sets up the same kind of one on one alert check throw.
2014 Buffalo, 1Q (0:13). 2nd and 8 at the Buffalo 9.
First, for the irrational Ebron haters who are going to get huffy and say the play was challenged and Ebron's TD was reversed: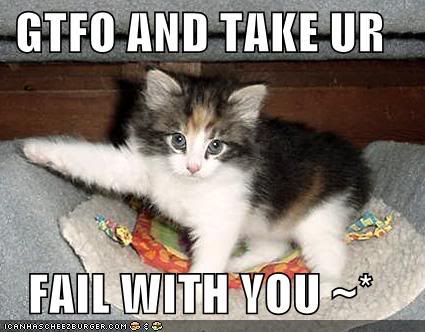 Now, what we have here is a fun red zone curveball thrown by Lombardi for a change. Trotting out heavy personnel, the offense lines up in a spread set with the tight ends out wide and trips left. Buffalo's defense appears to be taken off guard, since they are one on one with no safety help over the trips side. It is actually a great alignment to have thrown a bubble screen to Tate from, but never mind that. The designed read on a stick play is the horizontal stretch of Tate and Calvin against the one underneath defender in front of them.
Instead, Stafford recognizes and goes for Ebron one on one at the bottom against a shorter defender. That matchup puts pressure on the defender to stay in position to take away the jump ball to the back corner of the end zone, where the safety will be unable to help out. Watch 5'10" 21 CB Leodis McKelvin retreat:
Ebron cuts inside on a quick slant, and appears to make the grab for a touchdown (haters gtfo). One thing to note here is how Stafford helps set up the throwing lane. At the snap, Stafford's head goes left and freezes 56 LB Keith Rivers, who could have jumped the lane had Stafford locked in on the slant from the get go:
As a bonus, look how it also influences 27 CB Duke Williams behind Rivers.
Next Time: Quick Hitch
Matthew Stafford has both the experience and tools to make defenses pay for tipping their hands. High percentage gains off pre-snap reads is something we should expect from a Jim Bob Cooter offense:
Stafford's pre-snap recognition and his ability to check out of plays and make an adjustment to a route is much better in his second year in the offense, according to Cooter.

"There are certain situations where we might see a defensive look that we want to take advantage of with some sort of check at the line or some sort of adjustment," he said. "The first or second time you may talk about that in the meeting room and you may forget it because you're still kind of learning the offense.

"Then it happens five, six, seven times and you get a couple reps doing it and then all the sudden as a quarterback you see that defensive look and it hits you. 'I should tell my receiver to run this route.'
Hitting a quick slant inside and under a perimeter defender that needs to take away the sideline fade window is one way to do it. This relies on throwing rapidly with velocity before backed off coverage can react; another way to attack such backed off coverage with guys like Tate or Riddick that can make tacklers miss is by throwing quick hitches, and that's what we'll look at next.