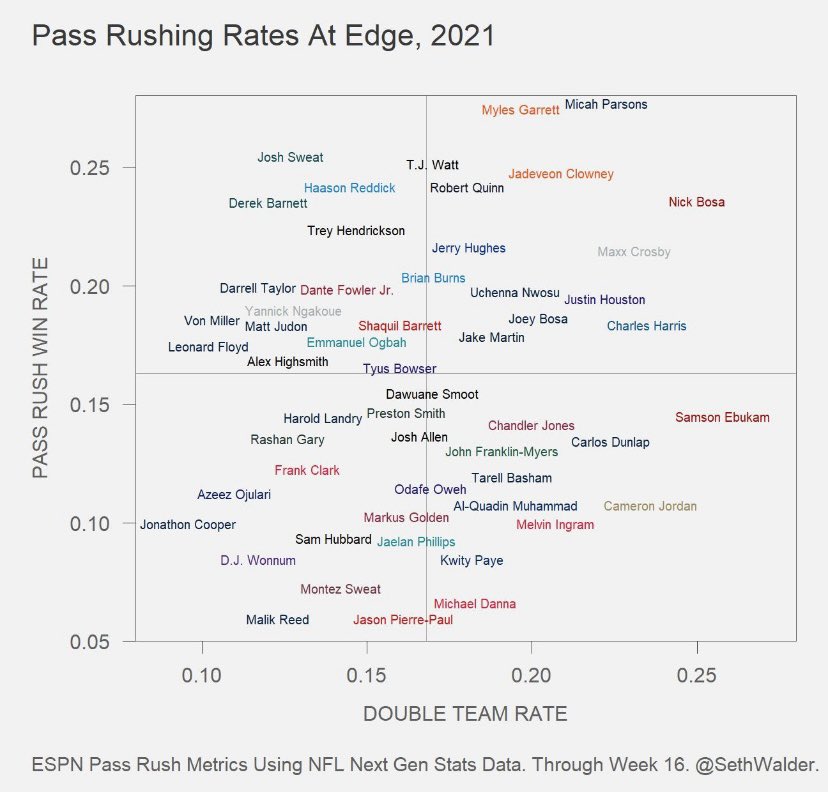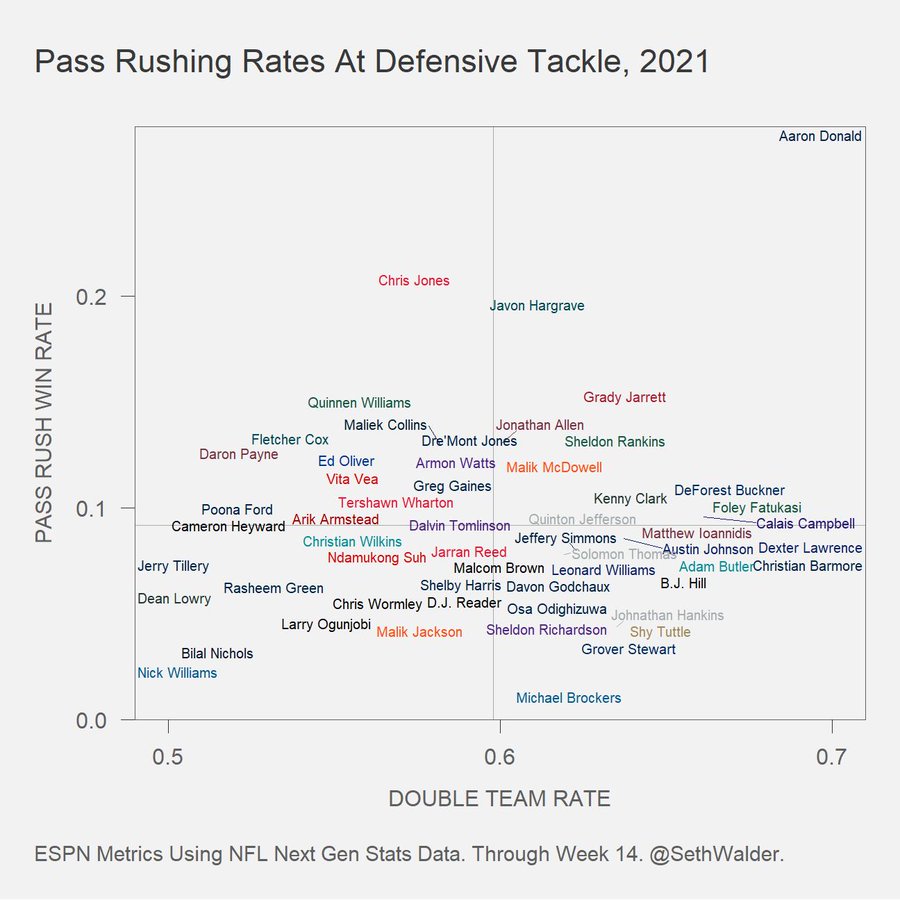 These charts probably say it all for the Lions. Williams and Brockers are at the bottom of the DT's list, and only Charles Harris makes the DE list - albeit he did great, he's the only Lion on the list. This is where we need to see a huge jumps in performance to have a much more productive defense in 2022.
Other metrics for the linebacker and secondary groups I think depend so much on how the DL performs. If we have similar production here, the season will likely be another disaster. We need to have real breakthrough years from the DL to be a real competitor.
Come on Aaron Glenn, make this happen! You're a nice guy, but until you actually put together a good defense, it's hard to take you seriously as a good DC. Saying you're a great coach just doesn't make it so. Show me the defense!
Aidan Hutchinson should be high on the DE list in 2022. McNeill, Onwuzurike, and Brockers hopefully all make the list in middle tier fashion. Romeo Okwara, Charles Harris, and perhaps Josh Paschal and Julian Okwara should be found too.